Plan your day quickly with Long Day. Add tasks to each time block without having to close your keyboard. Long Day is designed for the hour by hour tasks you have to get done today, so you can keep your other calendar app free for far off appointments and birthdays.
Features:
Enable notifications in the settings to be alerted when it's time to do another task.
Swipe to complete a task. Swipe again to undo.
Plan today and tomorrow, as well as look behind to yesterday's tasks.
Tap the 'Edit' button to reorder tasks.
Quickly copy incomplete tasks from yesterday to today, or from today to tomorrow.
Control which hours are visible through the settings.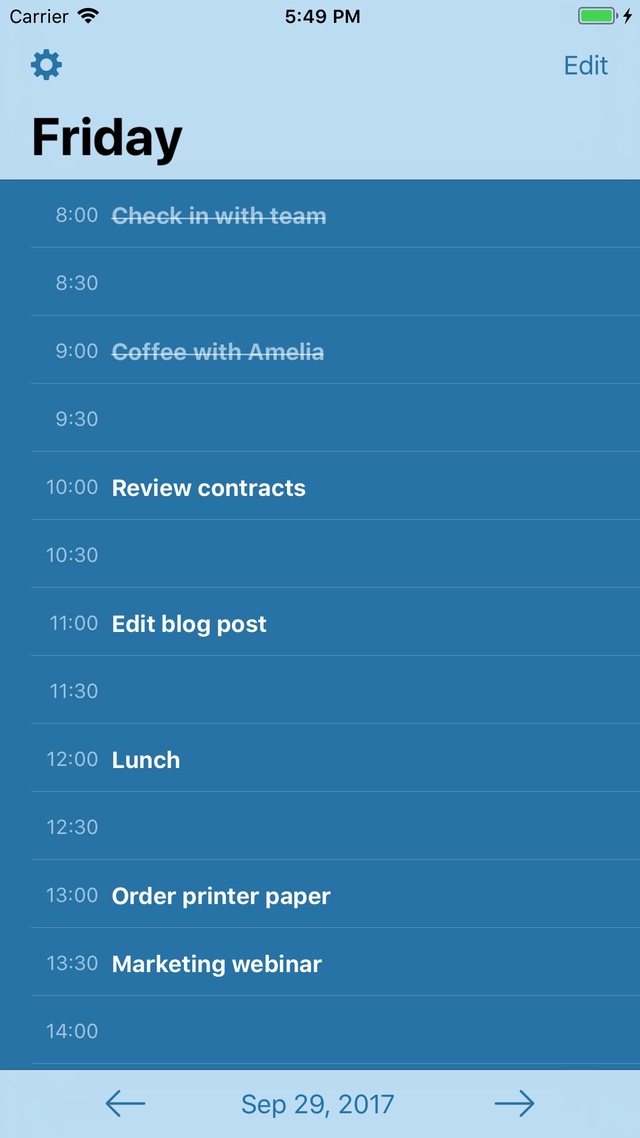 Click here to send questions or comments