Plan your day quickly with Long Day. Add tasks to each time block without having to close the keyboard.
Features:
Enable notifications in the settings to be alerted when it's time to do another task.
Swipe to complete a task. Swipe again to undo.
Control which hours are visible through the settings.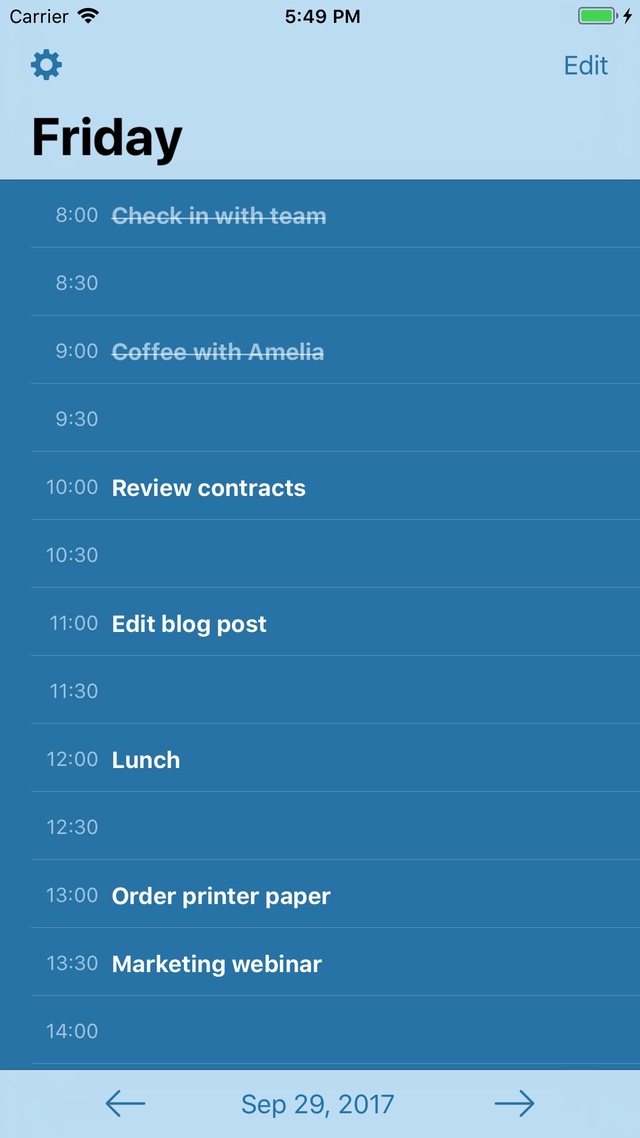 Click here to send questions or comments